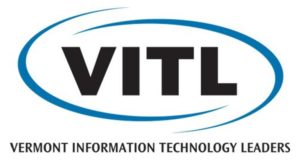 Cureous Innovations® is pleased to announce a new partnership with the Vermont Information Technology Leaders (VITL) to operate person-centered health information technology solutions for Vermont's statewide HIE (VHIE). This partnership marks a significant commitment to enhancing health information technology services that will set the New England region on a path toward building an interoperable ecosystem designed to improve the health, wellness, and care experiences of its communities. 
"It is my pleasure to announce our partnership with VITL. This growth for Cureous Innovations will allow our health information technology solutions to reach a broader audience of stakeholders with the goal of sharing best-of-breed solutions across the country," said Shaun Alfreds, HealthInfoNet CEO and Cureous Innovations President and CEO.  
In its role as VITL's technology partner, Cureous Innovations is responsible for deploying and hosting an advanced, secure, and configurable high-performance integration engine, Cureous Innovations' proprietary terminology translation services, TermAtlas®, as well as a dynamic help desk and ticketing service among other development, network, and general infrastructure services.  
"We are excited about this new initiative with Cureous Innovations," says Beth Anderson, VITL President and CEO. "We believe this is an important opportunity to benefit from new infrastructure efficiencies and to collaborate with and learn from the teams at Cureous Innovations and HealthInfoNet. We look forward to developing this partnership over the long-term." 
Read the full press release here.